| | | |
| --- | --- | --- |
| | | |
| A city view of Zhenjiang | | Jinshan Temple |
General Information
---
Zhenjiang, referring to the "Garrison of the River" in Mandarin, is a city with a history of 2,500 years. The city was once the provincial capital during the rule of the Republic of China. With enriched heritage and culture, the city is often associated with a lot of fascinating folk mythologies happened in Chinese history. One of the most intriguing legends, "Tale of the White Snake", was spread over generations in Chinese folklore, depicting a fantastic love story about a thousand-year-old snake spirit fighting an evil monk for her marriage to her human lover. The other story circulated in Chinese history for Qin Shihuang, the first emperor in the Qin Dynasty (221-206 B.C.), trusted the Fengshui (Feng Shui or Fung Shwee), a Chinese ancient geomancy method. He believed in Fengshui measuring that the geography of Zhenjiang was too powerful to be under his control. Adopted his Fengshui adviser's suggestion, the emperor ordered three thousands of prisoners to dig a tunnel along hills to intend diverting the superpower out of the town. However, the tunnel only drained the water away from the town but never destroy its soul, in which Zhenjiang eventually raised two emperors and a king after the Qin. One of the most famed notables of Zhenjiang, Mrs. Pearl S. Buck, is an American and lived in Zhejiang with her parents till her 15 years of age. She was the winners for Nobel Prize in Literature (1938) and Pulitzer Prize (1932) for her books, rich and truly epic descriptions of her life and biographical masterpieces in China. Now Zhenjiang City is a prefecture-level city in Jiangsu, with a booming economy and protected environment in Yangtze River Delta Economical Zone. With its legendary history, the city has become one of well-known historic and cultural cities in China.
Geography, Resources and Climate
---
Sitting on the southern bank of Yangtze River, Zhenjiang borders Nanjing on the west and Changzhou on the east, and faces Yangzhou and Taizhou across the Yangtze River. Water resource is a major natural resource and it includes more than 60 rivers/canals with a total length of 700 km. The Yangtze River and the Grand Canal are two key bodies of water passing through the city, with 103 km and 43 km in length, respectively. Other natural resources include minerals such as copper, iron, zinc, lend, silver, etc. Like its Jiangsu neighbors, Zhenjiang is under influences of Asian monsoon and Yangtze River, and enjoys a subtropical climate and distinct seasons.
Jurisdiction
---
Zhenjiang jurisdiction includes 6 county-level divisions, of which three are districts, three are cities. The districts are old urban areas of Zhenjiang while the three cities are recently designated as city-level districts being considered as suburbs and governed by the Zhenjiang city administration. The special industrial zones are specifically designated as new investment areas.


Area and Population
---
Zhenjiang jurisdiction has a population of 2.67 millions and owns a land mass of 3,847 square kilometers , including 1,082 square kilometers for Zhenjiang municipality.
Economy, Industry and Environment
---
Zhenjiang was traditionally considered an agricultural land but this farming sector has been in shrinking over years. Now its revenue only occupies about 4 % of the city's total GDP. The agricultural products mainly include rice, wheat, cotton, mulberry and fruit. Zhenjiang industrial sectors, occupying 60% of the city total GDP, are in a good shape of vast expansion, 15-20% increasing annually. Major industrial sectors include chemicals and manufacture, electro-mechanical, high-tech, bio-technology, new material, etc. Construction sector is stably increasing each year. Today, Zhenjiang has also been recognized as one of the fast growing economies in the Yangtze River Delta Region and new investments continues in an ascending trend. Industrialization and environmental conservation have always seemed like two diverse approaches. Many investment projects in the city or along Yangtze River have became considerable in environment pollution. The municipal government has made tough environmental policies and has spent significant funds over years to protect its land and air.
Transportation and Tourism
---
Zhenjiang is located between two major metropolises, Nanjing and Shanghai, and all road traffics connecting two cities pass the city. The railway, Jinghu Railway (Beijing-Nanjing-Shanghai), passes the city and Zhenjiang Railway Station is among the busiest passenger stations in Jiangsu, having 139 trains stopping daily. T-Trains take only 45 min to Nanjing and an hour and a half to Shanghai. Huning (Shanghai-Nanjing) Expressway is a major road transportation artery, connecting Shanghai and Nanjing and other cities between them, including Zhenjiang. Zhenjiang Port is one of major ports along the Yangtze River and its water network, including the Grand Canal, the Yangtze River and numerous rivers provide the city a convenient waterway for cargo and passenger transportation. The city does not have its own airport but has an easy access to nearby airports, including Nanjing Lukou International Airport and Changzhou Benniu Airport. The Benniu Airport connects more than 20 domestic major cities and the Lukou International Airport linke over 40 domestic cities and 20 international airports. The city has an efficient network of municipal public transportation, consisting of bus and taxi. Zhenjiang is one of tourist destinations in the Southern Jiangsu. The best tourist sites include five mountains/hills, includin Maoshan Hill Scenic Region, Baohua Mountain National Forest Park, Jiao Hill Scenic Region and Beigushan Hill. These hilly areas are covered by an intense forest and many have numerous historical relics including well-known Buddhism or Daoism temples.
Education
---
As the old provincial capital, Zhenjiang was originally a city hosted a few of prestigious higher learning institutions but after 1949, some of these universities were moved to Nanjing, the new provincial capital in PRC at the time. Located in Zhenjiang and founded in 1902, Jiangsu University is a key university. The university has been expanded since 2001 by merging four higher education institutions that stationed in Zhenjiang, including Zhenjiang Medical College, Zhenjiang Normal School, Nanjing Agricultural Institute. Zhenjiang has well instituted compulsory primary education system for all school-age children. The secondary schools including high schools achieves significant graduate rate.
Culture and Folklore
---
One of the most intriguing legends associated with Zhenjiang, "Tale of the White Snake", was spread over generations in Chinese folklore, depicting a fantastic love story of a magic one-thousand-years-old snake spirit reuniting with her human lover. This folk story has been adopted, edited and played in many Chinese folk operas, novels or movies. Danyang City, as a county-level city under the jurisdiction of Zhenjiang, is also a place framing another love story for a legendary marriage between a privileged angle and a porvery-stricken farmer. The city is now competing with another two Jiangsu' cities to claim Danyang is the legitiate place for the legend.
Notable Personage
---
Notable natives, born, grown or lived in Zhenjiang, could be classified into two categories: historically famous and well-known in contemporary history, including statesmen, scientists, educators, painters, poets, celebrities, generals, calligraphers, and more. Actually, Danyang is the real birthplace for two emperors and a king in Chinese history that might be otherwise mentioned for Zhenjiang in additional sources. The three historical rulers were the founder emperor of the South Dynasty, Xu Daocheng (427– 482 A.D.), the founder of the Liang Dynasty, Xu Yan (464 – 549 A.D.), and the King of Wu in the Three Kingdons Period (190-280 A.D.), Sun Quan (182-252 A.D.). Pearl S. Buck, one of the most famed notables, lived in Zhenjiang till her 15 years of age. Pearl was American and was born in Hillsboro, West Virginia. Her family was a Southern Presbyterian missionary and the family was sent to Zhenjiang in 1892 when Pearl was 3 months old. She was raised in Zhenjiang and was tutored by a local scholar Mr. Kung and was taught English as a second language by her mother and tutor. After she was back from China, Buck spent thirty-eight years in Pennsylvania, raising her family, writing and pursuing humanitarian interests. She was awarded Pulitzer Prize in 1932, William Dean Howells Medal in 1935 and Nobel Prize in Literature in 1938. She deceased on March 6, 1973 duo to lung cancer. In contemporary republic history, there are total six academicians were born in Zhenjiang, generals Zhao Shen, Li Jingcheng and Xia Chaodong, educator Liu Shuxiang in the Republic of China, and more.
---
Back to home page
Advertisement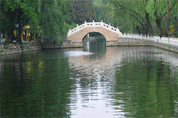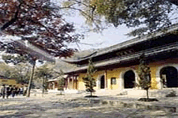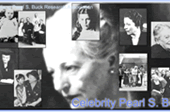 Advertise
Web Services
Live Poll
---